Supply Chain Made Easy
We have a committed team of Transportation Specialists ready to help you with your transportation needs every step of the way.
Services Door-to-Door
RJ Logistics offers door–to–door delivery services. This means that we will pick up from the shippers' port or warehouse and bring it directly to our customer or resident. Our door to door services also apply to Canada and Mexico deliveries, as we are bonded in both countries. Upon request, your shipment will stay on the same trailer that it is loaded on and deliver straight through to your desired location. Since all our equipment is set up with Omnitracs, our team will be able to provide you will real time locational updates throughout the whole process. Crossdocking Services
With over 120,000 Square feet of warehousing throughout our multiple locations in the United States and Mexico — cross docking is another one of our many capabilities. Licensed forklift and overhead crane operators are available on site for any given shipments that require transfer when moving in and out of Mexico, or simply transferring commodities from one truck to another. You can trust our garage team to assist your driver with the storage and transfer of your goods. Cross-Border Services
RJ Logistics has offices strategically placed along the Texas and Mexico borders. Our staff is professionally trained in cross border services and will know how to get your shipment across the border as quickly, efficiently, and safely as possible. Our team in the South has years of experience when it comes to shipments going into Mexico, so you can rest easy knowing that we've got you covered. Because we operate 24/7, you can request an update on your shipment at any given time of the day and our team will give you real time updates as to where it's located. Also, since we have offices and warehouses located just 30 miles away from the Canadian border, we can handle all shipments crossing into Canada with ease.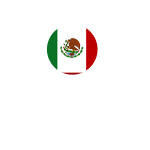 Intra Mexico
RJ Logistics De México is another entity of ours which handle all shipments in Mexico. We have presence in Guadalajara, Monterrey, Nuevo Laredo and Queretaro. Our Mexico team is trained and always prepared to handle any shipments or projects for our customers south of the border. RJ Logistics has invested a lot of time in perfecting our Intra Mexico operations, and we're proud to say that we have mastered the process of handling work in Mexico. We have a large network of trucks and trailers available for high capacity projects that need to be shipped within Mexico, or delivered to the U.S. Expedite Services
We now have a team of specialists dedicated to expediting shipments for smaller or more urgent commodities. We have been able to build a large network of expedite vehicles throughout the country which include straight trucks, cargo vans, and sprinter vans. When it comes to expedited shipments, we know that time is of the essence. We can have one of our drivers at your desired pickup shortly after your request. Due to our new TMS (Transportation Management System) systems, we can find the fastest and safest routes to assure your shipment arrives on time and intact. Specialized Equipment
RJ Logistics' niche is our wide network of specialized equipment. This includes fully retractable curtains, flatbeds, step decks and double drops. We have years of experience in specialized shipments and pride ourselves in our ability to handle specialized projects throughout the United States, Canada, and Mexico. We handle high capacity projects ranging from automotive, automation, military/defense, aerospace, agriculture, healthcare, manufacturing plants, retail & everything in between. Our drivers are all professionally trained and to know how to properly secure high-profile loads and make sure they arrive to the drop off location without so much as a scratch.
Why our customers prefer RJ Logistics
Each of our trucks and trailers are equipped with satellite tracking, allowing us to provide 24/7 365 updates on your shipments from pick up to delivery.
Custom Client Logins available for customers – giving you access to the tracking information you require.
Get detailed information about your shipments, when you want it.
Stay notified. Our solutions offer automated entry and exit notifications for all assigned units.
Assigned account and project managers for each customer to help keep your shipments better organized.
Open and honest communication. Our team is truthful regarding the status of your commodities.
Top of the line customer service. We've been able to achieve constant growth due to our pristine customer service and the relationships built because of our mission.
Industries Served
Automotive
Aerospace
High Tech
Defense
Automation
Agriculture
Healthcare
Oil & Energy
Manufacturing
Our Equipment
All our trailers are brand new and purchased between 2016-2019. We have multiple yards located throughout Michigan and Texas in which all our trailers are inspected on a monthly basis to assure that they exceed all safety standards. Our team of certified mechanics and garage staff understand how important it is for us to perform on a high level and that's why we like to mention that we're 'Specialized in Safety'.
Fully Retractable Curtains
Full Retractable Curtain Sides are available on all our specialized equipment. A retractable curtain side is typically a flatbed/drop deck/double drop with a tarp system or curtain which can easily be rolled back in order to quickly load and unload freight. Curtain Sides are the preferred type of equipment when the commodity requires side loading/unloading.
Flatbed
Flatbed trailers are one of the most popular and widely used pieces of specialized equipment due to their versatility. They are used to transport a wide variety of materials such as flat steel, coiled steel, channel steel, lumbar, piping, building materials, oversized loads, and other products that are required to be strapped down to a flat deck.
Step Decks
Step deck trailers (also known as drop decks) are a variation of a flatbed trailer that consists of a bottom and top deck. Step decks are used in place of flatbeds because they are specifically designed to haul freight that cannot be transported on standard flatbeds due height restrictions. Step decks can be opened, as well as enclosed in a dry van/Conestoga styled trailer. Step decks are usually loaded with commodities such as tractors, machinery, and heavy freight that is over 9 feet tall.
Double Drops
Double drop trailers are a type of equipment which is typically used for oversized loads that are taller than 10 feet. The middle of the trailer dips below the axles, making it ideal for taller freight. Double drops are typically used to transport commodities such as construction equipment, forklifts, cars, trucks, tanks, any much more.
Dry Vans
Dry Vans are the most common form of equipment that are frequently spotted on the road. They are generally enclosed and used to protect the freight from weather or the roads. The commodity is usually loaded from the rear of the trailer from a loading dock. Some of our trailers offer liftgates in cases where loading docks are unavailable.
Expedite Vehicles
Expedite vehicles include cargo vans, sprinter vans, pick up trucks, as well as 24' and 26' flatbeds. Expedite vehicles are typically used for LTL shipments that need to be sent to a certain location within a short time frame.
Get in Touch With Us
Contact us today by filling out the form below. One of our experts will be in touch with you shortly.